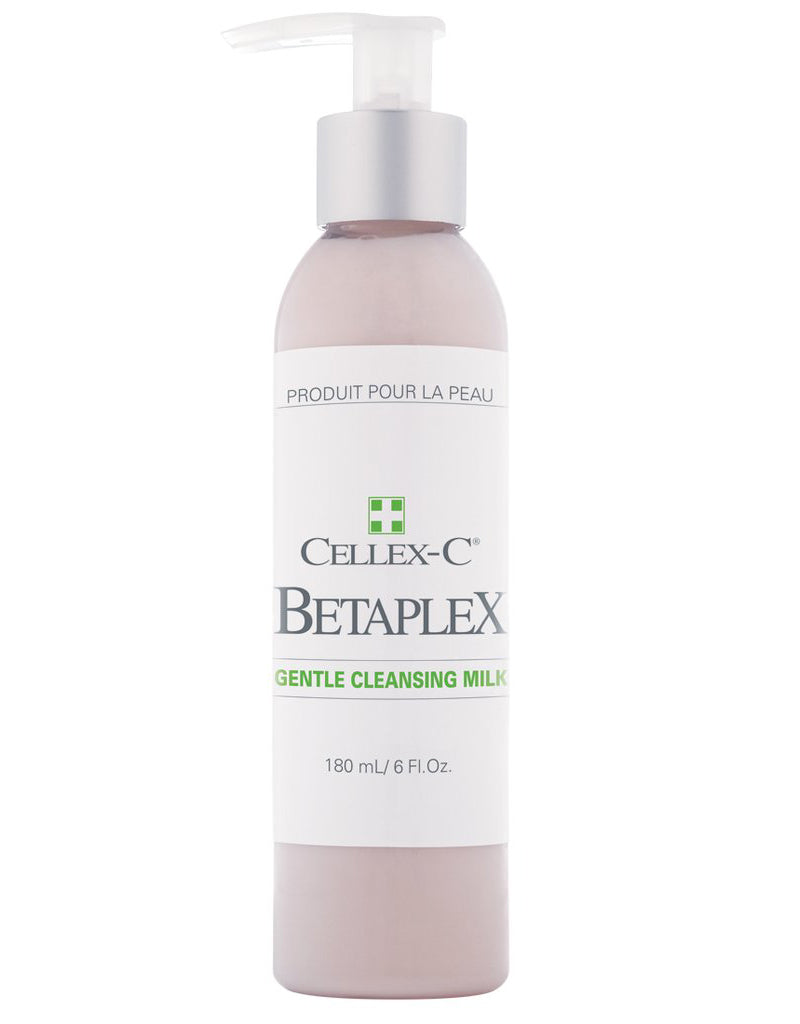 Betaplex
Gentle Cleansing Milk
---
Get help buying. Call 1-844-423-5539
---
DESCRIPTION
Gentle Cleansing Milk is a pale peachy/pink, creamy lotion containing alpha and beta hydroxy acids combined with botanical extracts, designed to remove surface grime, pollution and make-up from the skin. The emulsion gently surrounds particles of skin soil and make-up and floats them to the surface for easy removal, while the hydroxy acids stimulate the skin's normal sloughing action to reveal a smooth, fresh complexion.
Suitable for all, except oily skin.
Made in Canada.
BENEFITS
Regular use will dramatically increase the youthful looking reflective quality of the skin.
Thoroughly cleanses and unclogs pores while helping to remove the dry, thickened, outer layer of your skin.
Can be used by women and men with all skin types except oily, acne prone skin.
Generally, improvement in the overall appearance of the skin can be seen within 5—8 weeks of daily use.
ACTIVE INGREDIENTS
Alpha and Beta Hydroxy Acids, Sassafras, Ginseng, Lemongrass.
DIRECTIONS
Gently massage the cleansing milk into your skin. Avoid eye area.
Rinse with warm or cool water and wash cloth, or remove with tissues.
Apply toner of choice. We recommend Betaplex Fresh Complexion Mist.
Use: Morning & Night.
---
---
Works Well With
---
---
---
---